Brand Video : Stacy Garcia
Makeup artist: Yana Gorcheva
Hairstylist: Yana Gorcheva
Stacy Garcia is a leading licensing and design company with a collection of global lifestyle brands that add a well-traveled and sophisticated edge to the ever-evolving world of fashion and interiors. With roots in hospitality design, they offer inspired product lines across a number of markets and in various categories, including textiles, carpet, wallcovering, furniture and lighting.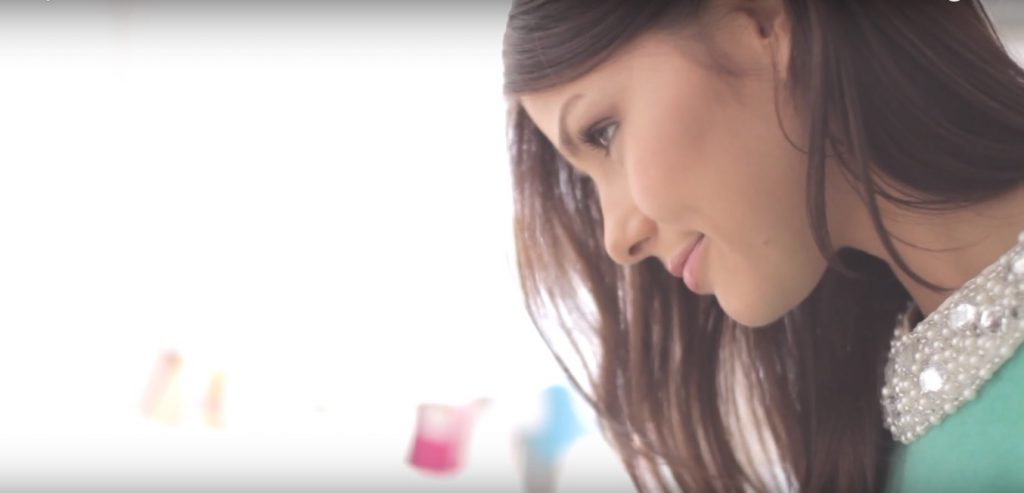 The makeup look here and for video makeup, in general, is the natural "no-makeup" look. 99 percent of the time it requires way more time and effort than your usual night-out look. Why? Because you're trying to fool people into thinking your skin is naturally perfect and glowing. You don't have to have perfect, blemish-free skin to pull off the no-makeup look, although it seriously helps.  The final result should  not look heavy. The colors should be natural and the makeup  harmonious, subtle, and complimentary.  Always start with a clean slate! Make sure your face is fresh and moisturized before putting any product on it. Then, apply primer with your fingers to ensure your makeup lasts all day.
I work only with the best makeup brands: Lancôme, Estée Lauder, Anastasia Beverly Hills, Smashbox, Tarte, Too Faced, Laura Mercier, Face Atelier, Mac, Naked Cosmetics, Charlotte Tilbury, Viseart, Alcone makeup, Chanel, Hourglass. I choose only the best products for my clients.
*Pro tip from a professional makeup artist for video makeup
Eyebrows have recently been in the spotlight. Well-groomed brows act to frame the eyes and highlight your best features. Choose a matte powder and apply with a wedge brush or a thin liner brush. Use short, light strokes between the brow hairs, and apply a bit more pressure (for stronger color) when defining the underside of the brow.
If you need commercial makeup services and you reside in the NYC metro area (including New Jersey), feel free to contact me and schedule your appointment.