Makeup artist: Yana Gorcheva
Commercial: "GMC: Presicion"
Director: Kirk Larsen

Location: NYC

GMC is a division of General Motors that focuses on producing SUVs, trucks and vans. Though GMC's vehicles are mechanically similar to related Chevrolet products, they are typically differentiated by unique features, trim levels, and minor styling tweaks. The automaker's full-size pickups and SUVs are the most compelling offerings in its lineup; in many cases, its products in these categories are class-leading.

The look required for this commercial was the "no-makeup" look. The makeup for video productions must be "corrective" and giving that "natural beauty" look. Corrective makeup is a technique that makes use of light and dark shades and colors to highlight and contour your features, creating the illusion of better balance and proportion. When working with corrective makeup for makeup for video productions, keep a few basic tips in mind: highlighting emphasizes a feature and shadowing minimizes a feature, making it less noticeable. And, most importantly, blend your makeup to create a seamless transformation between corrected areas.
As a professional makeup artist, I work only with the best professional makeup brands to make sure that the final results are flawless. For this commercial I used products from the following makeup brands: Face Atelier, Dior, Chanel, Kevyn Aucoin, NARS, Hourglass, Charlotte Tilbury, RCMA, Anastasia Beverly Hills, Tom Ford makeup and YSL.
*Tip from a professional makeup artist
Blushes - the appropriate choice of color:
-Fair skin- If you have fair skin choose light peach, soft pink or rose. This one's pretty obvious - pale pink is the shade most people with fair skin blush, so as a blush, it looks natural. On fair skin, baby pink gives a subtle flush. It's almost like the same color as the inside of your lip.
- Medium skin- Go for coral, soft beige, warm rose and plum.Some medium skin tones are already warm, so they only need slight enhancement. Apricot with a tinge of orange is flattering and subtle.
-Dark skin - Women with dark skin look wonderful in deep brick, rust, orange, dark plum, berry. Cream blushes are a great way to get high-impact color that still looks natural.
If you need makeup services for video productions and you reside in the NYC metro area (including New Jersey), feel free to contact me and schedule your appointment.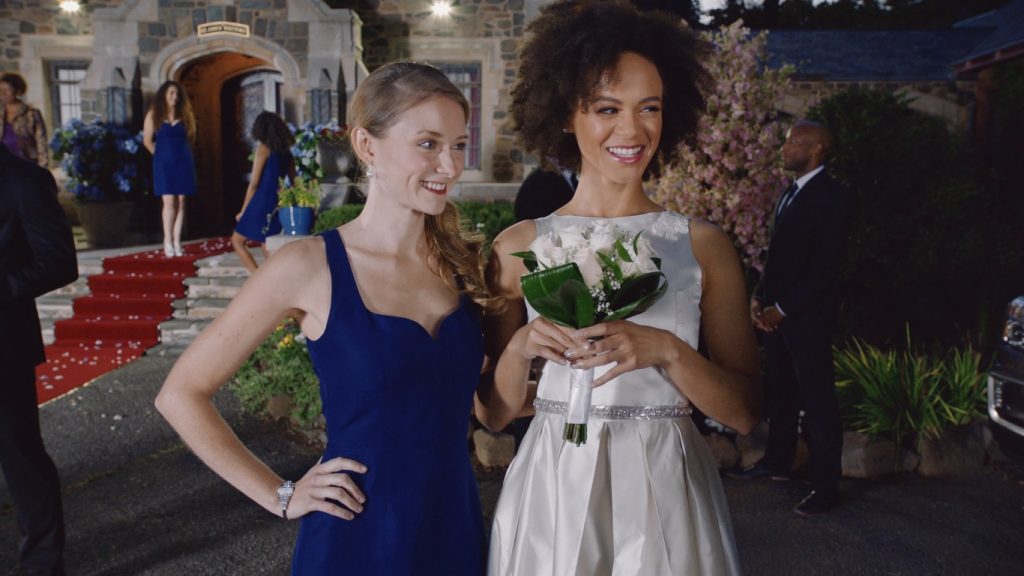 Images and video - © Kirk Larsen https://vimeo.com/145159707