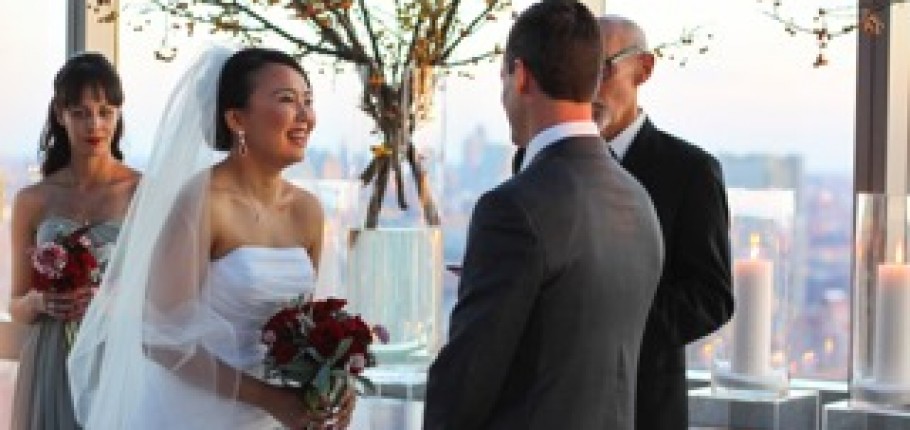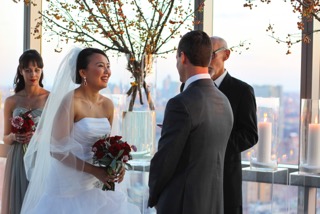 As a make up artist what I love the most is that I get to be a part of my client's most important day in their life and get to share such happiness with them. I was fortunate  enough to be part of the gorgeous bride Begaya's wedding day by allowing me to do her make up and hair. Our session took place in the beautiful penthouse located in Soho, New York.
 As a professional make up artist I needed to balance my schedule and be very time efficient, since  every minute counts when it comes to the bride's wedding. Begaya wanted a low side style  up-do . I curled it with rollers, then let it cool down for 15 minutes. This process helps for  wonderful lustrous curls to form. I pinned her hair in an up-do using Bobby pins. I finished her hair style using L'Oreal hair spray and finishing cream.
I started on her make up while the curling rollers were cooling down. I believe the most important part of the base is to prepare the skin properly. I used magic cream by Charlotte Tilbury, a little bit of La base pro primer by Lancome.
The bride requested special air brush foundation which helps the skin to look flawless and polished. I used silicone based air brush foundation by Makeup Designory. I applied loose finishing powder by Chanel cosmetic to prevent oil to build specially in the t zone, this step is particular important since the shininess is visible in photograph.
After the foundation I started doing the bride's eye make up. I used eye primer Paint Pot by Mac cosmetic that helps the eye shadow to last longer. I used cream eye shadow by Chanel and powder eye shadow by Viceart, Yaby and Anastasia Beverly Hills cosmetics. I love to mix the texture of the makeup. I finished her eye look using individual lashes because it looks more natural versus the stripe kind, water proof mascara and water proof eyeliner.
Eyebrows are very important. They are the frame of the eyes. I used Anastasia Beverly Hills Dipbrow Pomade. Lips were done using waterproof pencil by Make up forever and Dior lipstick. Blush was by Chanel.
I finished the whole face using floral must spray by Sisley Paris which helps the make up to last longer. You can use it before or after the makeup.
The bride loved the finished look and she was very pleased with the way the makeup photographs beautifully.